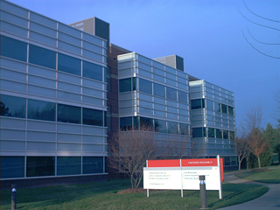 Appealing Products, Inc. (API) is a research and development company located on the Centennial Campus of North Carolina State University. API's focus is on the development of novel and relatively inexpensive products which simplify complex scientific procedures.
API has developed products in the areas of forensics, toxic gas and liquid detection, detection of trace explosives, detection of poisons in food and personal protection from toxic materials. For further information on our research projects, visit our Research Projects Page.
API is open for joint projects with other corporations and universities on specific projects. API will also be willing to examine joint projects with government agencies via SBIR or STTR.
API also offers consulting on a variety of subjects, ranging from the evaluation of new ventures, industrial hygiene, forensics, general questions in chemistry and chemicals utilization, materials utilization, and detection of chemicals. Small simple questions in chemistry or materials may be posed in the area below. Quotes relative to more complex questions can be obtained from API in specific areas of expertise or research. To request information about a specific field of study, please request a Quote for Consulting Services.